1. A Story about Ahaisibwe Kwirikagira Innocent from Kyenjojo
Ahaisibwe Kwirikagira Innocent 27 years an occupant of Mirambi cell Kitaihuka ward Mabira town council Kyenjojo district Uganda. Ahaisibwe had lost hope in life, education and totally poor  minded  on how to move on with education, earn a living and  be able to survive in future with his young brother. It was in 2014 when his life had become failure as he had almost stopped schooling, but he saw heaven on earth when RIDE-AFRICA came home and remained him about the his rights of education, put a piggery project that he based on to pay his school fees in high school which enabled him to finish my advanced level. 
2. A story about Basemera Neima from kanara T/C
Basemera Neima female by and 19 years of age a resident of kanara "A" cell in kanara ward kanara town council was hopeless in life and poor in mind as she was stuck on how to move on be able to survive in the near future since she did not have what to do, but this did not take so long as she heard of the YIA programme being talked about and how it was to benefit the helpless youth in kanara via the community announcement in the village ,which opportunity she welcomed and was willing to join and be helped since she was in bad condition.
3. A story about Amos Sumbuso from Rwebisengo S/C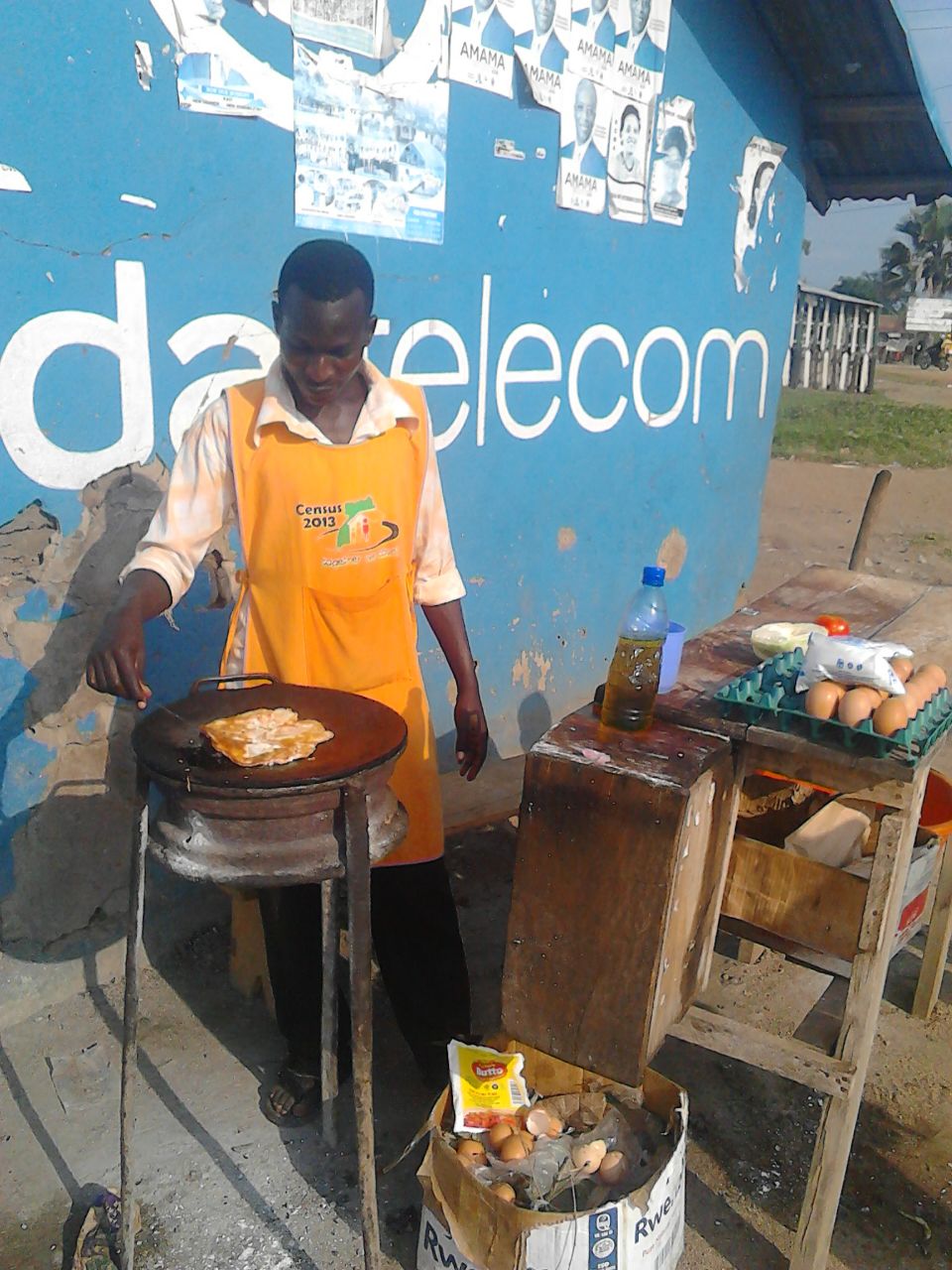 Being brought up in a hard to live in family in Mujumba village, Majumba parish in Rwebisengo Sub County in Ntoroko district, Amos Sumbuso aged 18 had no chances to complete his studies because his parents could not afford the school fees for him to keep in school.
4. A Story about Kabbango youth in action goats for development group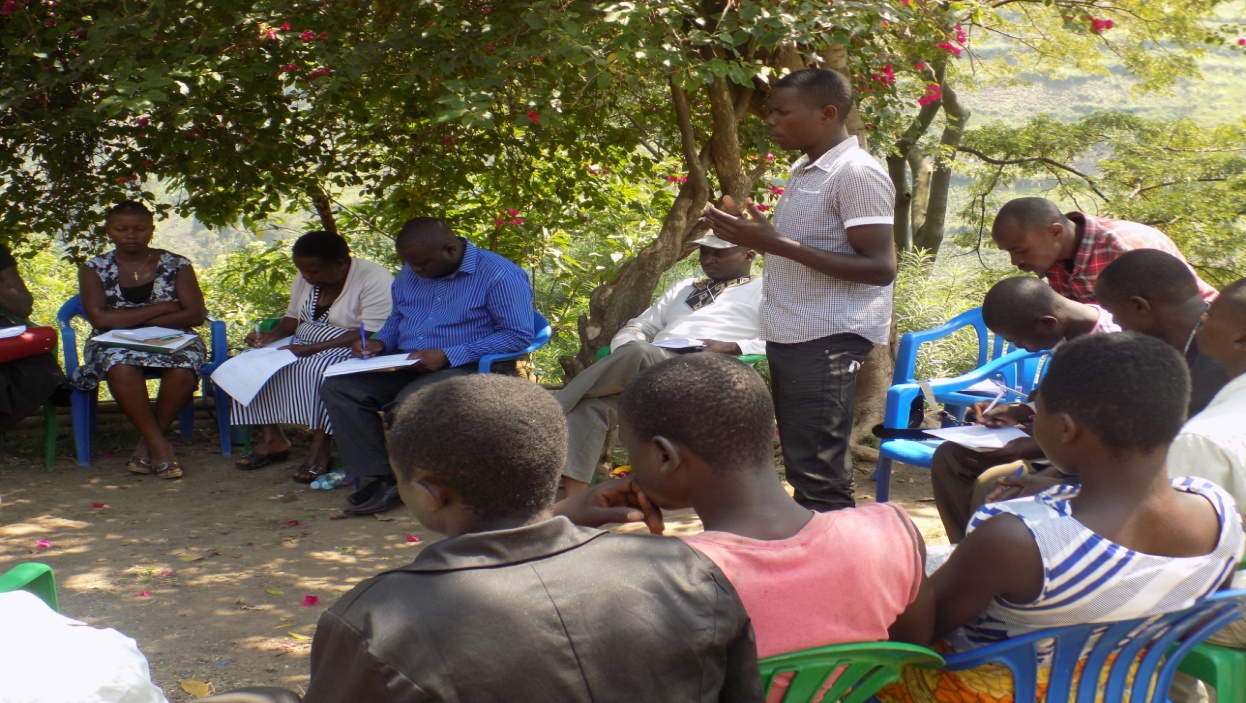 Kabbango youth in action goats for development group is based in Nombe Sub County kabango learning center composed of 9(1F&8M) who received a start up grant of 1,562,400 of 6th July 2016 with a business idea of doing goat's trade.
5. A Story about Itoojo Youth Cocoa Buying and selling Association group.
This group of 4 members (3 males &1 female) based Itojo Nyambigha trading center in karugutu Sub County received a startup of 1,271,800 shillings with a business idea of trading in cocoa within the community of karugutu and selling to Bundibugyo as this product has a lot of market and many people grow it in the district.
6. A Story about Masereka Stephen from Nyabibya village Nombe sub county Ntoroko district
Masereka Stephen aged 18 years a resident of Nyabibya village Nombe sub county Ntoroko district joined the program in November 2015 upon completing ordinary level s4 and stopped because there was no more money to push him to Advanced level.
7. A Story about walina kakanzi from Itoojo Karugutu Sub County.
Kakanzi Walina a beneficiary of cohort 2 from Itojo Karugutu Sub County joined the program when life had become meaningless since he was a drunkard after being forced to always go to the farm with his parents and he did not like it.
8. Finance literacy and Village Savings starting at learning phase, connecting youth to private sector, a sustainability strategy, a case of Rickdan Baluku, 19 yrs..
Some of YiA pioneer graduates for cohort 1-3, now over two years in engagement in livelihoods are a case that have demonstrated the practical reality of the theory of change of Youth in Action. Sample successful youth still being followed up under the VSLA linkages and quarterly peer to peer realized their first VSLA cycle and shared their savings.
9. A Story about Bwambale Rickdan from Nyamisingiri Village, Nombe Sub County in Ntoroko district.
Bwambale Rickdan is now 19 years old youth from Nyamisingiri Village, Nombe Sub County in Ntoroko district. He narrates that being born from a polygamous family to a parent whose average income was less than 2 dollars a day, he did not have a chance to complete school. He dropped out of secondary school at the age of 15 due to fees related challenges. His life was in balance about the future. In the same the same year, he heard of the YIA program and immediately enrolled for.
10. A Story about Nyambaro Youth from Bundibugyo.
Nyambaro Youth group is comprised of 8 members (2M, 6F) and deal in exporting local brooms to Kampala from Bundibugyo, buying and selling cocoa and Rice. The initial seed cash the group received was 2,080,000 UGx and in 4 months, the records indicate cumulative profits from all businesses amounting to 2,280,000 and with cacvsh and capital of 4,442,100 and savings with Nyambaro Youth VSLA of 663,600.
11. A Story about Kihondo Goat Vending Group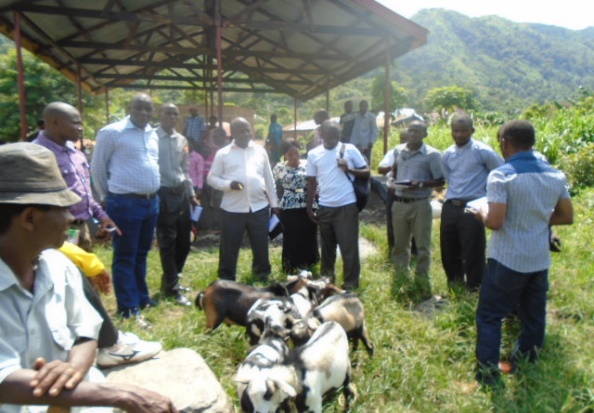 Kihondo goat vending group received their startup seed cash of 2,069,000 and this cash in the last 4 months of business has grown to 3,579,000. The group's business dynamism and ability to change plan based on the business environment makes the group stand out from the others around them struggling.