Human Rights and Democracy Link Africa (RIDE- AFRICA) is a non-government, nonprofit making and non-partisan organization. It was founded in 1996 by a group of social workers with a major purpose of advocating for the promotion and protection of women, youth and children's rights. It is registered under Ministry of Internal Affairs under NGO Board- INDR 3467975NB
RIDE AFRICA currently operates in the Ten districts of Tooro Region, Western Uganda.
RIDE-AFRICA is a local registered NGO in Uganda currently operating in 10 districts of Kabarole, Fort-portal city, Bunyangabu, kasese, Notoroko, Kyegegwa, Kyenjojo, Kitagwenda,Kamwenge,Bundibugyo.
RIDE-AFRICA advocates for women and children rights both in schools, homes and communities, Train for community structures on paralegal and counseling. We give psychosocial support for children and women whose rights have been violated.
We support schools with income supporting projects. We support the formation of school rights clubs and aid them with musical instruments to help them advocate for rights in schools and communities.
We facilitate community structures to link with schools and communities and make interventions in case of any abuse.
We construct shelters for child headed families and support children with scholastic materials with intermediate and long-term income to support their education.
We train youth and women with skills that can meet their job demands to create jobs for themselves and also employ others.
We train schools on alternative punishments and also train communities, parents and guardians on parenting for respectability.
A society where men, women and children enjoy their rights
To promote the respect and protection of rights of vulnerable women and children in Uganda.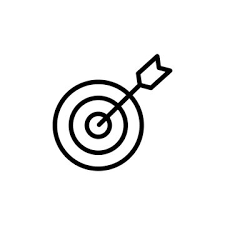 To provide life-saving assistance and support to vulnerable populations in Uganda.
RIDE-AFRICA encourages individuals to actively engage in activities that contribute to the well-being and welfare of others.This takes various forms, such as volunteering time and skills, donating resources, advocating for causes, or initiating projects that address social, environmental, or humanitarian issues.
RIDE-AFRICA ensures maintaining the privacy and security of sensitive data, personal records, or privileged information that has been shared in a professional or personal context. This includes information about individuals, organizations, clients, patients, or any other parties involved
RIDE-AFRICA realizes  that voluntarism plays a significant role in addressing social, environmental, and humanitarian issues. It is driven by the desire to make a positive impact, contribute to the well-being of others, and create a better society.
RIDE-AFRICA provides and ensures a state of being equal, fair, and just, where all individuals(staff and beneficiaries) are treated impartially and have the same rights, opportunities, and protections under the law, regardless of their race, gender, religion, social class, or any other characteristic. It is a fundamental principle of justice and human rights that advocates for the elimination of discrimination, oppression, and prejudice
RIDE-AFRICA believes in openness, and easiness understand and see  clear and accessible information, processes, and decision-making that can be easily scrutinized, evaluated, and understood by others.Transparency contributes to accountability, trust, and informed decision-making.
 RIDE-AFRICA by leveraging the collective strengths of its members, a well-functioning team can achieve goals that might be beyond the capabilities of individuals working alone.
Our team comprises of industry-level knowledge personalities and is always ready to serve!
© 2023 RIDE-AFRICA. All Rights Reserved