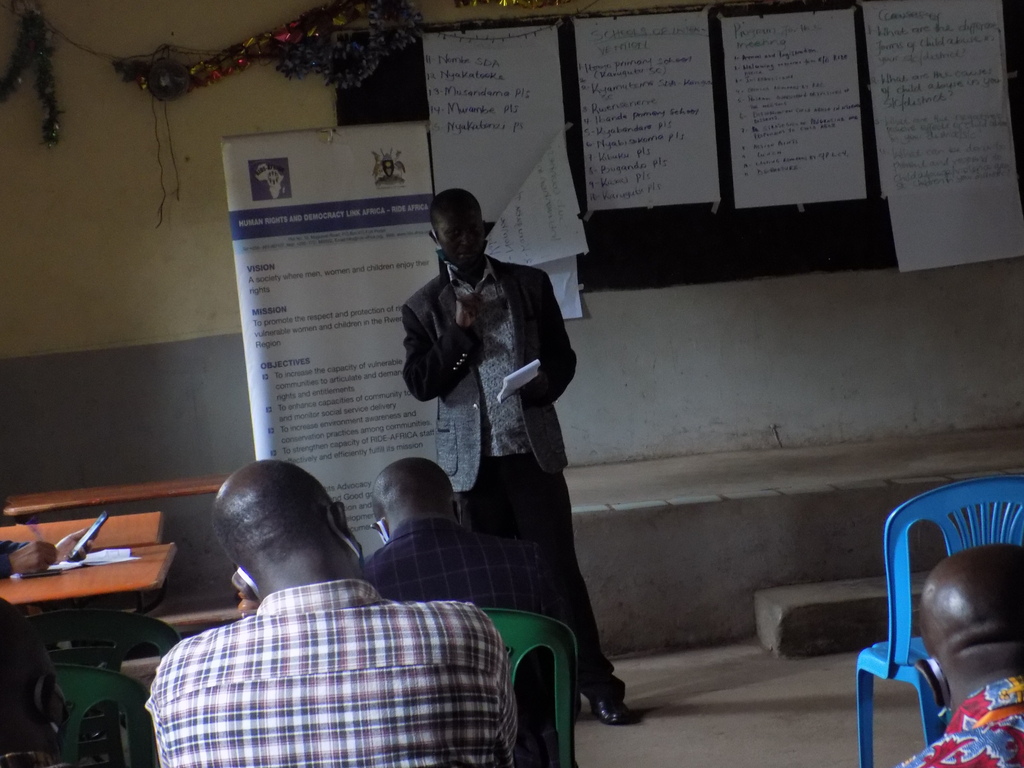 Since 1996 RIDE-AFRICA has been engaged in promotion and protection of human rights especially children and women. This is being done in different forms such as supporting the promotion and protection of children rights and responsibilities in schools, promotion and protection of human rights in communities and promoting peace building and conflict resolution in communities.
Democracy and Good Governance
Engagement of duty bearers and holding them accountable to issues relating to their rights and responsibilities, promoting accountability and transparency among leaders in service delivery and also civic competence for social accountability.
RIDE-AFRICA in delivering her mandate in the services to the people in Uganda in general and Rwenzori region in particular has always mainstreamed approaches and measures that address climate change issues. RIDE-AFRICA as an organization recognizes that climate change has involved shifts in temperatures and weather patterns and this is evident locally in the communities that the organization serves. It is clear that, climate changes have been facilitated by fluctuations happening around natural resources. It is also, evident that human activities have been the main drivers of climate change in many dimensions among several communities. A number of human activities surrounding climate change includes, energy, industry, transport, construction, agriculture and other land uses have yielded to harsh climatic changes.
RIDE-AFRICA therefore supported the provision of HIV/TB community based care and strengthens community to facility referrals through CDOs/ Health facilities for clients requiring services. With support from Baylor Uganda, Linkage desks were established and Linkage and Referral Assistants identified, trained and supported in health facilities to coordinate referral processes with the identified PHA groups. Through mobilization and creating demand for various health services in communities, RIDE-AFRICA fosters bi-directional linkages, referral networks, follow up clients not only to maximize adherence abut also improve client retention on ART and also support provision of More tailored interventions aimed at ensuring clients are differentiated to receive ART in the most convenient way to improve retention.
Social-Economic Empowerment
RIDE-AFRICA is supporting deprived women, men, children and youth acquire vocational entrepreneurship, financial literacy and numeracy and life skills. The above skills offered help in transitioning to viable educational or livelihood opportunities which improve the social economic status of these vulnerable people.
© 2023 All Rights Reserved
Designed & Developed by Rukidi Gerald:+256777685916